A Lake Tahoe Hair and Wedding Salon
South Lake Tahoe Hair Extensions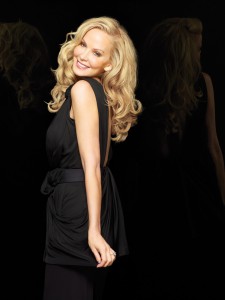 Your hair can go from short and sassy, to long and layered within a few hours. Whether you're growing your hair out, or you are looking for a long hairstyle for a special occasion, extensions can suit any hairstyling needs.
Whether you have fine/thinning hair or want to add length, volume or both, Hair Extensions give you the hair you always wanted.
Add length and body
create highlights and low lights
give your hair a complete make over.
Results are a comfortable fit and natural movement without unsightly bonds that can damage client hair. You can read our hair extensions info here
Hair extensions applied by Cut Loose experts are very versatile and comfortable, but most importantly they will not damage your hair.
How we do it:
Our stylists take into consideration your time, budget, beauty routine, and maintenance when helping you find the best-suited extension method. Our qualified hair extension specialists are committed to giving you natural-looking, wearable hair of the highest quality. We only use 100% human hair so you can style the extensions as if it were your own hair.
To make an extensions appointment call (530) 541-8100