The "Vintage" look is very popular for Long hair –  2015 Wedding Hairstyles.
Classy chignon hairstyle can be created on both medium and long hair.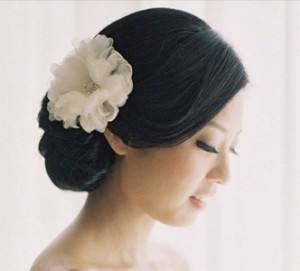 There are no clear trends in hair styles, although wearing the hair in long romantic waves
or loosely pulled back are chosen for brides with long hair. Hair ornaments such as hairpins, brooches, hair vines, flowers (silk or real) and feather fascinators are also popular choices.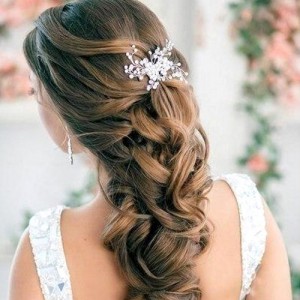 Beautiful combs and headbands made with either rhinestones, crystals, feathers or pearls have been the trend for many seasons.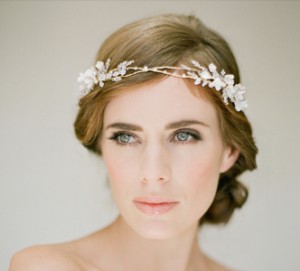 Some brides are placing their veils directly on their hair or using a single silk flower for a simple, classic look.